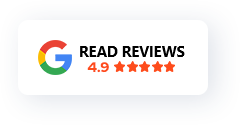 Belfast City Break
---
Belfast City Break Tips
What may have once been a city no one would have ever thought of visiting, Belfast has fast become one of the top places to visit for a city break.

Every year the city is expanding with new hotels, bars and restaurants along with new activities and attractions for visitors and locals alike.

Travelling into Belfast is extremely convenient as we have two airports operating flights from all over Europe, an efficient train and bus line if you are making your way from Dublin and even ferries arriving from Scotland and England making Belfast an easily accessible city.

For those looking to see what Belfast has to offer, there is plenty of things to do & see for all budget types.
We have broken down how to make the most of your visit to the city, showcasing three budget options for accommodation, activities, transportation, and food and drink. The options include budget, midrange and splurge options.

There are plenty of places to stay all over the city, whether you are looking for a central location or on the outskirts of Belfast. There are plenty of options to fit every traveller's budget and amenity requirements.

*All prices reflect a midweek 2-night stay for two adults during the Spring season at the time of writing.

Prices are subject to change and to find the best price for your budget, your own research will be required.
Accommodation Splurge £
Mid Range
Budget Deals
Places To Eat & Feast
You might not think it, but Belfast is a great place for foodies and unlike other cities, you don't have to pay an extortionate amount of money to eat good quality food.

We are extremely fortunate to live on an island where we have an abundance of locally made and farmed produce, meats and dairy and freshly caught seafood from our numerous harbours.

On numerous menus, names of local farms or where the food came from is usually listed so you are aware of where you food comes from.
This list of restaurants is just a tip of the iceberg of where you can eat in Belfast, there are plenty of options for those with various dietary requirements.

If you are looking to indulge in international cuisine or if you fancy to try some Northern Ireland Food.
Places To Eat High £
Mid Range
Budget Deals
Things To See & Do
What is great about Belfast and the activities available, you do not need an extensive budget to enjoy yourself.

There are no 'exclusive' views at the Giant's Causeway that you have to pay a premium for or areas of the country you can only access if you have a higher budget.

Tours and excursions are extremely affordable meaning you can fill up your schedule with as much sightseeing as you want.

In addition, there are numerous activities you can do for free so you can make your Belfast City Break as costeffective as possible.

If you are not already aware, national museums throughout the United Kingdom are free to enter, while some exhibits may require a fee, free entry is standard practice.

There are four museums in Northern Ireland that you can visit without having to pay an entry fee. We have the Ulster Museum, Ulster Folk and Transport Museum, Ulster American Folk Park and Armagh County Museum.

The easiest to access of these four is the Ulster Museum which is located right next to Queens University and the Botanic Garden and is also stop #13 on our hop-on hop-off tour.

Once you are finished in the museum, you can also tour the historic grounds of Queens University and walk through the Botanic Gardens.

There are some of the most popular locations in Belfast that you can access for free.

There are also guides that offer free walking tours, not while the tour itself is free it is highly encouraged to offer your guide a gratuity at the end of the tour.

The guide relies on gratuities to subsidize the wage they do not make, meaning the guides work extremely hard to make sure you receive a fantastic tour.

These tours run daily at 11 a.m. and 2 p.m. in front of Belfast City Hall and the guides are easy to spot with their bright yellow umbrellas. One of the most affordable ways to see the city while also learning about history, architecture, and visitor attractions is our hop-on hop-off sightseeing tour.

This 90-minute fully guided tour brings you to all the major attractions Belfast has to offer, including the Titanic Exhibition, Crumlin Road Gaol and the Belfast Peace Wall.

Tickets are 18.00 per adult for one day or 23.00 for 2 days, giving you an affordable way to maximize your sightseeing while in Belfast. Many people visit Belfast with limited knowledge of the history here. One of the fastest growing tours in the city is a Black Taxi Tour of Belfast which is guided by local taxi drivers who lived here during the conflict known as The Troubles.

The drivers provide an impartial look into the violence and events that happened over a roughly 30-year period along with bringing you to some of the city's most famous murals.

This is a private tour, so you are just travelling with your own party and cost £30 per person for a 75-90 minute tour. Two of the most popular day excursions are the Giant's Causeway Tour from Belfast and the Game of Thrones locations tour. Both tours bring you up the Causeway Coastal Route, an unmissable journey that runs along our stunning coastline and around, through and over the Glens of Antrim.

Each tour also stops at the Giant's Causeway, a UNESCO World Heritage Site which saw 1 million visitors pre-covid.

These tours are full-day excursions, you leave Belfast at 9 a.m. and are back at 6:30 p.m. but when you return to the city, it gives you plenty of time to enjoy Belfast's nightlife. Each tour cost £32.50 per adult.

If you are interested in doing both the hop-on hop-off sightseeing tour and a coastal adventure, we offer a combo deal that will save you £5.50 per person for a total of £45.00 per person for both tours.

You get to choose in what order you would like to do the tours and is the best option to make sure you get most of your city break to Belfast.

Aside from the cost, the main difference between public and private tours is your ability to plan your own bespoke tour. There are going to be areas that are not accessible by coach buses but can be by car and it also gives you the ability to create your own timed schedule.

Since you have free range to design your own tour and you are with your own party, a private tour will be slightly more on the expensive side.

The cost of a private tour is dependent on how many people, distance and duration, these are all things you can discuss with us if you are interested in booking a private tour while in Belfast.

Transportation Belfast is a relatively small city, meaning it is easy to get around and transportation can be convenient and cost-effective no matter how you arrive in Belfast.

If you are flying into Belfast and landing at either Belfast International Airport or George Best Belfast City Airport, you have a few options for how you can get into the city centre.

Airport Bus If you are travelling from Belfast City Airport to the Europa Bus Station in the city centre you will take the Airport Express 600 Service which runs every 30 minutes during peak times and only takes around 10 minutes.

It departs from the front of the terminal building to the Europa Bus Station which is right off Great Victoria Street, a hub for accommodation, restaurants and bars in the city. For a single journey, it costs £2.60 If you landed at Belfast International Airport, the Airport Express 300 service runs 7 days a week and at peak on Monday - Friday, the service runs every 15 minutes. This bus will also drop you off at the Europa Bus Station and costs £8.00 for a single journey.

Taxi If you prefer to take a taxi from either airport, only taxis approved by the airports are allowed in the taxi rank area.

Samples of fares are posted in the exit hall of the terminal buildings. For a rough idea of what you might be paying for a taxi fare, if you are travelling from Belfast International Airport into the city centre the cost can start around £40 and from George Best Belfast City Airport can start around £12 (ADJUST FARES IF NEEDED) Car Hire Car hire options are available for those who prefer to drive themselves around or are looking to explore the countryside and city on their own. You have car hire options at both airports, or if you are arriving in Belfast from Dublin via bus or train there are car hire options a few minutes away from Europa Bus Station.

Fares for car hire vary depending on the size of the type of vehicle you prefer, however, costs can start around £90 for the initial rental fee not including any addition specifications.

Private Airport Transfer Maybe you are coming to Belfast for a special occasion or maybe you prefer to have your transportation ready and waiting for you once you step off the plane.

Private airport transfer can be a perfect option for you, especially if you are prepared to pay a little bit extra to get to your accommodation.

Prices vary as it is dependent on the size of the vehicle and the distance travelling. We offer a range of executive cars and luxury minibuses and coach buses to transport any group size.
Frequently Asked Questions