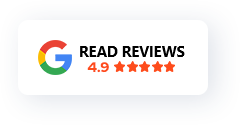 Bobby Sands Mural

Belfast

Current Mural Painted 2015
1990s Mural
1980s Mural
Everyone Republican or otherwise has their own particular role to play, our revenge will be the laughter of our children.
Bobby Sands Early Years
Irish - 'Roibeárd Gearóid Ó Seachnasaigh' - Robert Gerard Sands was the eldest of 4 children and was born on the 9th March 1954, he spent his younger years growing up in the predominantly Unionist area of the Rathcoole Estate.

As young Bobby was becoming of age during the late 1960s the Troubles started to heat up, Rathcoole proved to be a tough place for a young Catholic growing up. Bobby was a keen footballer in his younger years, bottom row circled.

'Image Below - Courtesy of Anphoblacht'
He stated it was during his teenage years he suffered daily intimidation from local tartan loyalist gangs, which lead him joining the ranks of the Irish Republican Army (IRA), on his 18th birthday in 1972. During his early days, he became a gun runner for the movement.

Later that same year, the Sands family home was attacked, leaving the family no choice but relocate in June 1972 to newly built Nationalist Twinbrook Estate.

In October 1972 the place where Bobby was living was raided and four hand guns where found, he was sentenced in April 1973 to five years behind bars for handgun possession.


Release From Prison 1976
Sands received an early release from prison for good behaviour, upon his release he resumed an active role in the provisional IRA. Within 6 months of his release Sands was arrested again. There was a bomb attack on the Balmoral Furniture Company, followed by a tense gun battle between the police.

Two IRA volunteers where wounded and left behind, Sands & 3 others where stopped while making there escape by car a short distance away, and a hand gun was recovered used in the attack.
Returned To Prison 1977
In 1977, Bobby Sands was sentenced to 14 years in prison for gun possession. The blowing up of Balmoral Furniture company was left on the books. Shortly after sentencing Sands was transfered to the Crumlin Road Jail.

It was here he first refused to wear a prison uniform, and was kept in his cell naked.
H Blocks - Maze Prison 1980
Bobby was promoted to officer in command for the IRA wing, he started his hunger strikes along with other prisoners for the removal of Special Category Status in 1981.




Bobby continued with his hunger strike for 66 days, where his demands were not met. He was the first out of 10 hunger strikers to die.
Bobby Sands Funeral
Sands had succeeded in gaining worldwide media coverage around the globe which drew the worlds attention to Northern Ireland. In the aftermath of Bobby Sands death the ranks of the IRA grew rapidly. 26 days before Bobby's death he won the by-election held in Fermanagh and South Tyrone on 9 April 1981 and became an MP.
'Image Below - Courtesy of Irish News'
Want To Learn More?
The best way to explore safely is on the Belfast hop on hop off tour. The tour is fully guided and travels past all the main points of interest, in addition you will travel through the peacewall and onto the Shankill Road for a balanced immersive experience. For a private experience check out the Belfast black taxi tours.