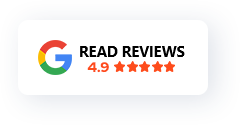 20+ Belfast Beer Gardens
Sunshine & Beer Gardens
Contrary to what you may have heard, Belfast does have its share of sunny and warm days. Even though 15°C can be deemed cold by some, it marks the start of t-shirt weather in the city, so you may spot locals in shorts and t-shirts when the temperature reaches double digits.

To make the most of the warmer, sunny days, what could be better than just sitting back and relaxing in one of Belfast's outdoor beer gardens with a yummy cocktail or a chilled beer?

There are many venues throughout the city, from popular beer gardens to secret spots and new locations, Belfast offers a wide range of outdoor and roof top venues to enjoy drinks in the sun.

While some places may not necessarily fall under the definition of 'beer garden', all these venues are great places to go to enjoy drinks and food outdoors.
*Beer Gardens Belfast By Locality!
Beer Gardens Cathedral Quarter
The Thirsty Goat
Located on the corner of Hill Street and Waring Street, The Thirsty Goat is a unique bar with is quirkiness attracting locals and tourists alike.

This bar can be extremely busy during the weekend but you are bound to find a fun and entertaining atmosphere. People are captivated by its unique characteristics, including a drinking goat encased in glass in the middle of the bar.

The thirsty goat doesn't disappoint with its wide selection of craft beers, local live music performances, and an array of classic Irish dishes.
The Dirty Onion
The Dirty Onion is one of Belfast's oldest buildings, with its origins going back to 1780.

The building was utilized as a bonded spirit warehouse and was referred to as 'STACK N' due to its position on the north side of Waring Street, which is still indicated by a giant red 'N' painted on its brick exterior.

This entertaining venue has something to offer every night of the week, such as traditional Irish music and one of the biggest beer gardens in Belfast.

Additionally, it provides a heated beer garden for patrons to enjoy drinks outdoors in any weather, and there is a fire inside to keep warm during the colder months.

If you're also feeling a little hungry, make your way upstairs to the Yardbird for some delicious rotisserie chicken.
The Second Fiddle
Situated on Waring Street, The Second Fiddle is an Irish bar that concentrates on Irish culture and music.

This beer garden serves meals and beers outdoors from 12 pm each day. They host a wide range of events such as cider festivals and Jameson experiences and are also a stop for the Belfast Trad Fest.

This animated venue will give you all the Irish music and drinks your heart desires. In the absence of live music performances, the bar also offers complimentary Bodhran Irish drum lessons and emphasizes local performers.
The Duke Of York
Nestled along the most photographed cobbled alleyway in the city centre is the famous Duke of York pub.

While the outdoor drinking area, might not be considered your typical beer garden, it is a popular place for outdoor drinks at all times of the year.

Once you step inside, you'll be welcomed by a liquor bar featuring a mirror and a mix of conventional decorations and unique indications.

It is always packed, particularly in the evenings when the street illuminated by neon-coloured umbrellas, t his makes for an amazing atmosphere that you won't find anywhere else.
The National
The National provides an atmosphere that is both inside and outside with live plants hanging from the ceiling and a delectable cocktail selection made up of local ingredients.

They offer coffee, baked goods, soups, sandwiches, evening meals, and drinks all throughout the day. The large beer garden is adorned with tables, a bar, and large containers made from sleepers.

The place is open from 12 PM and food is served until 8 PM with no reservation needed. This spot was already a favourite spot for outdoor activities and now it is even bigger!
Central Belfast Beer Gardens
The Bone Yard
The Bone Yard is an eccentric outdoor venue that is a must-visit on any list of beer gardens in Belfast.

The Bone Yard is located on Bedford Street in the once derelict car park by Pug Uglys, giving it a perfect city centre location.

With bench tables overflowing outside, and a range of activities to keep you entertained, this al fresco area has a wide selection of drinks, from beers to locally-distilled spirits and speciality cocktails.

It also hosts events such as the Pug Ugly Comedy Club, which features some of the most popular comedians in Belfast and introduces new comedic acts.

Don't worry about having to leave your four-legged friends at home, they can join you while you relax enjoying a delicious beverage in the sun.
Cafe Parisien
Café Parisien in the centre of Belfast is a chic but cozy spot that gets its namesake from the Titanic.

Whether you're looking for a romantic dinner, catching up with friends over afternoon tea, or simply enjoying a drink, this cosmopolitan area is the perfect place for it.

The outdoor balcony of the Café Parisien offers breathtaking views of the Belfast City Hall and is the perfect spot to sip on a summer cocktail and marvel at the city skyline.

Even though it's not a standard beer garden, their all-weather terrace welcomes everyone to come and enjoy a beverage while admiring the views.
Filthy McNastys
Despite its name, Filthy McNastys is neither filthy nor nasty, it has earned a very high food hygiene rating and is one of the best bars in Belfast.

It is located on Dublin Road and offers a secret terrace, craft cans, live music, pizza, and more.

Its decoration with mannequin lamps, neon draped signs, vintage vinyl, and candles set up an atmosphere of coolness and quirkiness. Moreover, its alleyway beer garden lights up the night and the buzz around the place is electric when drinks start flowing.
The Perch
The Perch Rooftop Bar is an ideal place for a night out with its high-level ambience and tasty cocktails.

This renovated Victorian warehouse houses a variety of drinks like fruity cocktails, beers and pizzas, as well as foliage and cushioned seating.

It's the perfect spot for a chic experience in Belfast City Centre, being located just off Great Victoria Street. So put on your best outfit, gather your mates and enjoy a laid-back afternoon in a stunning setting.
The Limelight
The Limelight Complex is one of the most sought-after places in the city for an evening of music and entertainment.

The Limelight is renowned as one of the biggest locations for live music in the city, hosting a variety of international acts, busy club nights, and local bands.

Katy's Bar, which is a major feature of Belfast's Limelight complex, is a popular spot for nightlife in the city. Additionally, the rooftop area, known as Rock Garden, is the perfect place to enjoy a beer, the beauty of a sunset, and the refreshing breeze during the summer months. No booking is required – it's first come, first served.
The Jailhouse
For more than a century, what used to be a run-down structure now stands The Jailhouse.

In what was a derelict building for over 100 years now stands The Jailhouse. Next door to sister pub Henry's, The Jailhouse takes its name from the long-running rumour that it is in fact the site where Henry Joy McCracken was held before being walked down Joy's Entry to Cornmarket where he was hung in 1798.

The Jailhouse offers a fantastic range of traditional food, local drinks and entertainment alongside the heritage of Joys Entry. Among the historical buildings in the entry, there's a cosy outdoor seating area that is often decked out for different seasons.

No booking is required – tables are allocated on a first-come, first-served basis.
Kelly's Cellars
In the heart of the city, Kelly's Cellars is one of Belfast's oldest traditional Irish pubs.

Although technically not a beer garden, the front of Kelly's Cellars transforms in good weather with picnic benches, beer barrels and bar stools.

Built in 1720 with all the character and heritage of the past 300 years still on display, this bar is famous for its creamy pints and quite an extensive sheltered beer garden, which always proves to be a popular spot when the sun is shining.

Although technically not a beer garden, the front of Kelly's Cellars transforms in good weather with picnic benches, beer barrels and bar stools.
White's Tavern & Garden
Whites Tavern & Garden offers a wide selection of locally brewed draught and bottled beers, spirits, and cocktails.

This tavern holds the distinction of having the oldest license in Belfast, which was granted to the building in 1630.

The Garden has a low-level bar with built-in sleepers, a slate floor, a focal point fireplace, and recovered barn doors. The open-plan area offers pizza, flatbreads, and the tavern's signature Irish dishes, with servers providing table service with the aid of an app.
McHughs Bar
One will come across McHugh's when strolling between The Big Fish and The Albert Memorial Clock, this traditional pub with plenty of charm is located in a grade A listed building, constructed between 1710 and 1720 and has seen a long and interesting history.

Not only does it have a great selection of drinks and food, but it also features live traditional music. If you show up on Sunday, you may even get to hear the Irish music school, which performs from 1 pm.

If you want to get a seat outdoors and take in the sun, then you should show up early.
Queens Quarter Beer Gardens

The Botanic Inn is a renowned part of the Belfast nightclub circuit. It is fondly known as 'The Bot' and has been serving up beverages for its customers for over a century.

With its new Bohemian-style beer garden, situated between the well-known Botanic Inn and the Wellington Park Hotel, visitors can enjoy the Irish weather while enjoying all the pub has to offer.

The garden provides plenty of seating and individual huts with their own screens, game systems, and electronic charging ports, making the Botanic Inn's Boho Garden a great spot for any sort of event.
The Parlour Bar
A popular spot for the hip and trendy and students, the bar is located along Elmwood avenue just off University Road.

A famous and well known spot for pizza and a pint, the bar always have keen offers on not to mention tasty thirst quenching cocktails to try!
Cutters Wharf
If you're in Belfast, and the sun is shining, Cutters Wharf in Stranmillis should be your go-to spot. Situated along the banks of the River Lagan, it's one most popular beer gardens in the city.

It has an expansive area that stretches out to the edge of the water, and the bar offers a large selection of wines, craft beers and pub grub.

Even when it's cold outside, you can still enjoy the view with heaters and plenty of cover.

You don't need to reserve a table - they are given out on a first-come, first-served basis. Plus, the retractable awnings and blinds let you dine al fresco no matter what the weather is like.
Lavery's Bar
Located in Shaftsbury square and home to Ireland's largest pool room, comedy nights and a cracking food menu, Lavery's is Belfast's oldest family-owned bar.

Lavery's is a great place to go if you are looking for a fun time in Belfast, especially when the sun is out.

Its modern beer garden is the perfect spot to hang out with your friends and there are over 20 TVs where you can watch the match of the day.

If you decide to stay indoors, you can try out Ireland's largest pool room, or enjoy a comedy night.

On Saturdays, the venue gets transformed into a club with a capacity of 1200, and it promises to be a great party that goes on into the wee hours of the morning.
Titanic Quarter Beer Gardens
Cargo
Cargo is located at Stop 5 on the Belfast hop on hop off tour in the Titanic quarter, cargo is one of the most popular and biggest outdoor spots in the city.

With a feel of a festival, the extraordinary venue has a variety of seating areas, ranging from comfortable fire pit alcoves to private gondolas adorned with lights and exclusive booths crafted from recycled shipping containers.

As an added bonus, it has a cutting-edge ordering system that allows you to stay in place.
West Belfast - Gaeltacht Quarter
The Devenish Bar
Located just on the edge of West Belfast, the Devenish has a welcoming lively beer garden situated at the front entrance.

During the summer, and when large sporting events happen you can watch them live on the large cinemia screen with all your friends and soak up the atmosphere!
East Belfast Beer Gardens
Horatio Todd's
Horatio Todd's is located in the trendy Ballyhackamore area of East Belfast, they offer fantastic food at fair prices.

The beer garden offers the perfect view overlooking the bottom half of Ballyhackamore, where people watching on a good day is highly entertaining. In addition Stormont buildings and the stunning grounds also lay in close proximity.
---
*No matter what area of Belfast you plan to quench your thirst, or local Northern Ireland foods to try. Be sure to fully discover the city and things to do in belfast on the hop on hop off Belfast tour, and make the most of your stay!