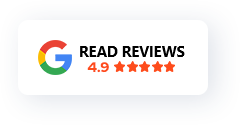 Shaftesbury Square Belfast

SHAFTESBURY SQUARE BELFAST
---
Shaftesbury Square - Facts & Tips
Shaftsbury Square Belfast runs off the top of the Dublin Road and is locally known as part of the famous Golden Mile. It acts as a bottleneck and main throughfare when departing Belfast city centre heading for south Belfast districts. Just beyond the Square lays Queens University and Ulster Museum along the Stranmillis road.

The square today is undergoing regeneration however it still offers a variety of bars and proves to be a popular nightspot with people looking for a good night due to its central location to nightlife and hotels, the main shopping district being a 5 - 10 minutes walk from Shaftsbury Square also helps keep the area buzzing.
Did you know?
The famous square is named after the ex Lord Lieutenant of Belfast 1904 to 1911, the 9th Earl of Shaftesbury whom also served as Lord Mayor of Belfast 1907 and Chancellor of Queen's University, Belfast 1909–1923. The same chap also served as the Lord Lieutenant of Dorset from 1916 to 1952, below is the current 12th Earl of Shaftsbury.




If you wish to learn more about Belfast you can join the Belfast Hop on Hop off tour outside laverys bar in bradbury place - It is Stop 9 on the tour route, discover over 19 iconic locations each with their own stories to tell.