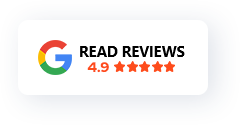 University Road - Belfast!
---
University Road History
University road is a main throughfare into Belfast city centre, situated between the Stranmillis road and the golden mile of Shaftsbury square.

One of the most notable institutions on University Road is Queen's University Belfast. Founded in 1845, the world-renowned university has a rich history and has produced many famous alumni, including Nobel Prize winners and world leaders.

Seamus Heaney seen below, with the nobel prize in 1995.
Another important landmark just off University Road is the Ulster Museum. This world-class museum is home to an extensive collection of art, archaeology, and natural history, and is a great place to learn about the rich cultural heritage of Northern Ireland.

Whether you're interested in ancient Egyptian mummies, Irish history, or the works of local artists, the Museum is sure to impress.
The stunning new Students Union below which opened in 2022. Interesting fact - The original Mandela hall which was underground below the students union building was kept, while the new building was built - the hall has was orginally used by Shine nightclub in Belfast.


General Information & Demographics
The main road itself has more of a business feel to it, with the side streets being more residential, consisting of students accommodation & offices.




The Botanical Gardens are nestled between Queens University and the Museum. The gardens offer a peaceful escape from the hustle and bustle of the town centre, with stunning tree lined walks leading through to the Ormeau Road and Stranmillis area.

The gardens have a boastful variety of plants from around the world, along with their very own Japanese garden and tropical palm hot house.




*If wish to visit University road & many other locations around the city you can book your Belfast hop on hop off bus tour below, and discover over 19 iconic locations each with their own stories to tell.