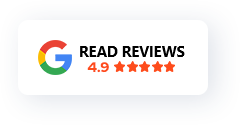 ---
Northern Irish Food Delicacies
A major stereotype when it comes to food in Ireland is that we are obsessed with potatos. Throughout history, the fateful 'spud' has been the main stable crop in many dishes around the country.

However, there is more to Irish & Northern Irish cuisine than just the potato, although you will find many local favourites include the fateful potato. Northern Irish cuisine is filled with tasty breads and meat dishes offering something for all taste palettes.
Let's Get Tucked In
The Ulster Fry is made up of sausages, bacon, black pudding, eggs, mushrooms, beans and both potato and soda bread which separates it from a full Irish and English breakfast.

Don't be fooled by the idea of vegetables, everything on your plate is fried, hence the name. This breakfast is particularly popular after a night on the town, so prepare to see many people in various restaurants and cafes around the country attempting to soak up the previous nights festivities.
Champ - If you go to a restaurant and you have a selection of sides to chose from, 99% of the time champ will be an option to accompany your main.

Champ is essentially creamy, buttery mashed potatoes but with some added scallions for added flavour and crunch. A simple, yet flavourful addition to your meal. If you want to make this at home you can get the full recipe here.
Fifteen - This simple dessert is the perfect tray bake to pair with a nice cup of tea. The name derives from the ingredients, you need 15 crushed up digestive biscuits, 15 marshmallows and 15 glacé cherries.

You mix those ingredients up with some condensed milk, form it into a log, roll it in some desiccated coconut and pop it in the fridge to set.  Once it has been in the fridge for a few hours you take it out and cut it into 15 pieces
Irish Stew - while you can find Irish stew in every corner of this wee island, this comforting classic is a must have especially in the cooler months.

This hearty meal is made using beef or lamb, and typically accompanied with root vegetables such as carrots, onions and of course potatoes.

This meal is best accompanied with a side of wheaten bread to soak up the rich broth and a pint of Guinness to make it the perfect Irish meal.
Vegetable Roll the name might suggest otherwise, but this is not a vegetarian friendly!

A vegetable roll is in fact made of beef, vegetables such as leeks and spring onions and seasoned with fresh herbs. It is shaped like a sausage and often comes sliced to make cooking easier for you.

The sliced roll can be fried or grilled and paired with potatoes of your choice and a side of vegetables.

Hull's company has been making vegetable rolls since 1954, but many people believe they became popular after the war when  beef rationing was not longer necessary and meat was plentiful again.
Boxty you might call it a potato pancake, we call it a boxty. You may even hear people refer to them as "poundy' or "poundies" 

The dish is mostly linked to the counties of Leitrim, Mayo, Sligo, Donegal, Longford, and Cavan. But also quite popular in Fermanagh, and you can find restaurants in Belfast that are famous for their boxty.

The classic recipe is usually composed of mostly potato, using both mashed and grated raw potato, along with adding in flour, buttermilk, baking powder ad salt and pepper.

Boxty is made by mixing the ingredients together and then cooking them in a skillet like a normal pancake. In recent years, people have experimented with different flavors, such as spices and beef, and even used these pancakes as tortillas for wraps.

It is believed that boxty originated during the Great Famine, likely as a way to have potatoes last longer.  
Types of Breads
Potato Bread a popular addition to the Ulster Fry, or stand alone staple. It can be fried or done quickly in the toaster, and we recommend dipping it into some HP brown sauce to enhance the flavour.  
Soda Bread has been mentioned as a key staple in an Ulster Fry, it deserves its own recognition.

Soda Bread is a quick bread made with baking soda as the leavening agent instead of yeast and is a staple in Northern Ireland.

You can find it in bread or farl form and use it as an accompaniment to a meal such as stew or soup or a even use it as a base for a sandwich.

In some places you can even find soda bread with some added flavour or texture such as olives, honey and of course Guinness.  
Veda a popular bread with the older generation, it's made from malted flour and can be quite chewy. It's one of the less known breads and widely available in most supermarkets.  
The Belfast Bap is simple, it's a large crusty, white bread roll. The bread is renowned for its impressive size - it's practically half a mini pan loaf with a light, chewy centre and a crunchy crust that's almost burnt on top.

This delicious bread was created by master baker, Bernard Hughes, to nourish the less fortunate in Belfast during the Great Famine.

  You can use this bread for ordinary sandwiches, or you can even go all out and visit St. George's Market on a weekend and get an Ulster Fry packed into a Belfast bap.  
Yellow Man - Also known as Ould Yellowman is often associated with the Ould Lammas Fair held in Ballycastle every year. This bright yellow candy is similar to honeycomb, however Yellowman is more of the hard rind you would find with honeycomb making it more of a rock candy.

Traditionally sold in large chunks, you would need something hard and heavy to break this candy up into smaller pieces.

We wouldn't recommend indulging in this sweet treat too much as two of the main ingredients are brown sugar and corn syrup.   
Dulse - Another local treat you can find at the Ould Lammas Fair is dulse, however this treat is the complete opposite to Yellowman.

If you drive along the famous Causeway Coastal Route, you may find people along the coastline in the water with large bags. These folks are gathering up large piles of this purple-reddish seaweed, that is then dried in the sun over a few days before it is packaged up and sold.

Peak dulse season generally runs from May to September, but we need a couple days of sunshine to ensure this seaweed dries up.

This treat is quite chewy and salty, those who enjoy seafood tend to be a fan of dulse when those who don't particularly like seafood steer clear of it. This seaweed snack is an excellent source of vitamins, minerals and protein.
Barmbrack - Sometimes called bairín breac, which means speckled bread, Barmbrack is a  sweet yeast bread with added sultanas and raisins. In most recipes you may find that the dried fruit is soaked in either cold tea or whiskey overnight before it is baked.

Barmbrack is associated with Halloween in Ireland, the bread would be baked with various items, that would then predict the fortune of the person who found said item.

If you found a pea, you would not marry that year; a stick, would mean an unhappy marriage or frequent disputes; a rag, you would have bad luck or be poor; a coin, you would enjoy good fortune or be rich; the rings means you would be wed within the year and the bean would mean you have a future without money.

Barmbrack bread was mentioned in Dubliners by James Joyce, in the first paragraph of his short story "Clay"

"The fire was nice and bright and on one of the side tables were four very big barmbracks. These barmbracks seemed uncut, but if you went closer you would see that they had been cut into long thick even slices and were ready to be handed round at tea."

Van Morrison also referenced this dessert in his song "A Sense of Wonder"

"Pastie suppers down at Dave's chipper Gravy Rings, Barmbracks Wagon Wheels, Snow balls.'    
Jammy Joeys - If you live in Britain you may have seen this bright pink treats on your shelves over the past couple year but this little cakes originated in Northern Ireland.

The Jammy Joey is a mouthwatering Madeira bun covered in a flavored glaze and showered with desiccated coconut.

The snack was first made by Howell's Handmade in 1985 in Northern Ireland. When Irwin's Bakery obtained the company in 2009, they increased their production to an impressive 60 million Joeys a year.  
Seafood - Seafood might not be for everyone, but for those of you who enjoy it you are in for a treat. Restaurants in Northern Ireland offer a wide selection of seafood, ranging from scallops and mussels to lobster, crab and prawns. 

The waters surrounding the region also provide an abundance of fish species, such as cod, salmon and turbot.

To ensure the freshness of the seafood, many  restaurants source their product from local ports, so you know you are getting high quality, fresh from the ocean seafood.  
Popular Local Drinks
The Titanic Distillery is the new kid on the block, with the grand opening planned in 2023, making this the first Irish Whiskey Distillery in Belfast for over 75 years.

The whiskey is widely available in most bars and restaurants, it has already won itself a few awards including winning Gold at The Spirits Business Vodka Masters.  
Jawbox Gin - This company was started by Gerry White who spent most of his career working as a bartender at some of Belfasts top bars. Jawbox Gin hasn't even reached its 10th birthday and in its first two years in operation it became an extremely popular brand.

If gin is your beverage of course, you can often find a gin and honeycomb drink on a menu and sometimes the honeycomb is replaced with Yellowman.  
Harp Larger - A local famous beer & widely known for their catchy adverts back in the 1980s & 1990s. An authentic pilsner lager widely available in bars and off-sales shops and very refreshing all year round.  
Bushmills Whiskey - Back in 1608, Bushmills was granted a license to distill making it the oldest licensed whiskey distillery in the world.

This has enabled the brand to preserve a centuries-old tradition of whiskey-making, with generations of artisans engaged in triple-distilling the "smooth and mellow" whiskeys. 

Additionally, they are the only distillery in Ireland that manufactures, matures and bottles all of their whiskey at the same site. You can visit this location on the Giant's Causeway Tour from Belfast Monday to Friday.  
---
*No matter what things to do in Belfast you decide upon, or places to try out some of Northern Irelands best foods, be sure to fully discover the city on the Belfast hop on hop off and make the most of your stay.
Frequently Asked Questions