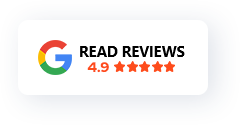 Stranmillis Road - Belfast!
---
The Stranmillis Road History
Stranmillis is a vibrant and lively metropolitan neighbourhood located in the heart of south Belfast, near the Ormeau Road. The name Stranmillis is derived from the Irish term 'Sruthan Milis', which means 'The sweet stream!

Many years ago before Belfast became a thriving City the nearby river Lagan was a source for locals to to obtain fresh drinking water. The water today however as like most major Cities has become undrinkable due to pollution.
Stranmillis is home to the Lyric theatre & Ulster Museum, a fascinating place to explore the history and culture of Northern Ireland. The museum features a number of permanent and temporary exhibitions, as well as interactive displays and activities, and best of all its free!

*They even have a real Egyptian Mummy on display, yes from ancient Epypt!
Dark History
Friar's Bush Graveyard sits next to the museum and on the brow of the hill of the Stranmillis road adjoining from the University road junction

It is believed to be one of Irelands oldest Christian graveyards with the Friar's stone in the cemetery bearing an inscription of 485 AD.




In the 1800s, the cemetery was raided repeatedly by body-snatchers otherwise known as resurrection men, who sold the body's for anatomical medical research.

The graveyard is home to 1000s of people who died during the Irish potato famine & cholera pandemic, buried just inside the gates in the Pauper's Pit!
The area is well-known for its educational establishments. Queens University Belfast's Stranmillis campus is located on Stranmillis Road, and many students live in the area.

Below is the Ashby building built in a architectural Romanesque-style in the 1960s, the white building is easily spotted from Cavehill or any elevated position overlooking Belfast.
There's also Stranmillis University College, providing teacher training and professional development courses, with Riddell Hall residing along the road which is used today for conferences.
*Interesting Facts - During World War 2 the teacher college above was used as a Military hospital.
Inside the Stranmillis teacher college grounds you can also find the ruins of one of Belfast's kept ringforts, which was built in the 8th-9th century.
General Information & Demographics
The road is lined with a variety of trendy cafes & restaurants, and is the perfect spot to pick up a bite to eat or do some shopping.




The Lagan Meadows & toe path are easily accessable via lockview road offering a delightful scenic rivers edge walk to Belvoir Forest & Shaws bridge, you can view walking routes here.




*If wish to visit Stranmillis & many other locations around the city you can book your Belfast hop on hop off bus tour below, and discover over 19 iconic locations each with their own stories to tell.