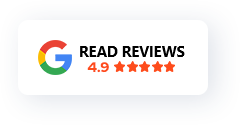 ---
Legend has it Finn was having trouble with the Scottish giant Benandonner across the water, who is threatening Ireland. An angry Finn grabs pieces of the Antrim coast and hurls them into the sea. The rocks form a path for Finn to follow and to teach Benandonner a lesson on the Scottish side of the Giants Causeway.

Bad idea – Benandonner is much BIGGER.

Finn sees this and makes a fast retreat, followed by the giant Benandonnner hot in pursuit. Only to be saved by our hero's quick-thinking wife who disguised him as a baby. The angry Scottish Giant saw baby Finn and decided if the child was that big, the daddy must be much much BIGGER.

The Scottish Giant then makes a fast retreat across the interlinking path made by Finn and destroys the path forever linking the North of Ireland and Bonnie Scotland, so that ( Fionn mac Cumhaill ) Finn would be unable to chase him down.

"So the story goes we all are taught growing up in Ireland - Myths & Legends!"
The Science - How It Formed
The Giant's Causeway is the aftermath of volcanic eruptions and the molton rocks burning and cooling, crashing. "An epic 60-million-year-old legacy to lava. Over 40,000 basalt columns. Interlocked, like pieces of a jigsaw designed by the elements of the Earth.

The Causeway is our portal into Earth's most ancient past, "It's no wonder this place is a UNESCO World Heritage Site steeped in mindboggling beauty

How to get to the Giants Causeway from belfast ? We have a daily Giants Causeway tour that will take you on a full adventure and you can make your own mind up ? Who or what made the famous Giants Causeway.
VIEW GIANT'S CAUSEWAY TOUR