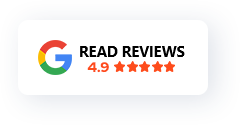 Peace Walls Belfast
Peace Walls & Lines
In 1969, the first Belfast peace walls were erected during the beginning of the civil unrest known as 'The Troubles'. The initial set up of the peace walls was constructed by the British Army which was called in after intense street riots broke out in Belfast that same year.




These walls were made of corrugated iron and topped with barbed wire, quite different from the walls you see standing in Belfast today.




While they were originally put up as temporary structures, due to their effectiveness the walls had become permanent and upgraded making them longer, wider and taller.
Originally few in number, over the years the number of peace walls had multiplied, with 100 in total around Northern Ireland with 60 of those located in Belfast as of 2023.

In total, these walls stretch over 34 kilometres or 21 miles, with a majority being located in north and west Belfast.




The peace walls vary in size, with some being a few hundred metres to over 5 kilometres (3.1 miles) long and up to 8 metres high.

Even the materials used to construct these walls vary as you will see some made of bricks, iron or steel and even a combination of all three.


Dark History
Over 3,500 people died during The Troubles with almost 70% of deaths happening within 500 metres of one of these walls.




The locations of the Belfast peace walls are areas often refered to as 'interface areas', these areas are where working class Catholics and Protestants live in close proximity. The purpose of the peace lines is to deter violence between these two communities.




One of the most famous peace walls "image above" in Belfast sits on the interface between the nationalist Falls Road and unionist Shankill Road. The Cupar way wall is one of the only walls with working roads running through it.

Since there are roads that pass through the peacewall gates were required, the gates remain and are closed at night still to this day.
In recent years, walls such as the Shankill and Falls interface have become popular tourist locations. You will often see numerous black taxi tours stopping here allowing guests to sign the wall.




You can also join our hop on hop off Belfast tour, the Belfast peace wall is at Stop #15 and many visitors choose to hop off here as it gives them an up-close look at the peace wall.




The peacewall stop is also a short walk away from some of the cities most famous murals, including the Bobby Sands mural on the Falls Road.




The UVF Memorial mural below for C Coy is located nearby on the Shankill Road side of the wall at Cupar Way.




The future of these peace walls is uncertain, a study released in 2012 found that 69% of residents believed peace walls are still required due to potential violence.

However, in 2013 the Northern Irish Executive had initiated a plan to remove all peace walls by mutual consent by 2023.

As of late 2022, only a small number of these walls have been removed, one of the most recent ones being in north Belfast, an area that saw significant violence during The Troubles.




In addition, sections of a peace wall at the Ballygomartin and Springfield Road interface area are being torn down to make way for a new cross-community facility.

This centre being opened by the Black Mountain Shared Space Project will bring together people from different backgrounds in a neutral shared space.

The facility will offer vital services, offices, multi-purpose rooms and informal gathering areas along with a wide range of programs to bring people together.

While the initial plan of removing all peace walls by 2023 did not go through, these moves to tear down barriers in once no-go areas shows the positive steps the city is taking to remove divisions between communities.
---
*No matter what things to do in Belfast you decide upon, be sure to fully discover the city on the hop on hop off Belfast tour and make the most of your stay.