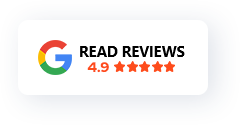 Limited Mobility Access
---
We have the largest fleet of wheelchair accessible vehicles in Belfast, most days we have at least one hop on hop off tour bus which is wheel chair friendly on service.
Before Travelling
Please make sure that your wheelchair is in a safe condition for the entire travel and duration of the journey, or the driver will not let you travel, incase you hurt other passengers or yourself. If your chair is powered batterries you must make sure they are secured and not loose.

If your chair comes with adjustable kerb climbers you should ensure that they are set correctly, so that they do not catch on the bus ramp.

City Tours Belfast has the right to refuse to let you travel if they believe that your wheelchair is not in a safe condition.
Wheelchair Spot Taken?
Wheelchair users our priority over pushchair users. If there is a pushchair in the wheelchair space, when you try to board the bus, the driver should ask the pushchair user to move. However, if the pushchair user refuses to move the driver can not force them to do so.
Getting On & Off The Bus
We operate new and older buses and some offer wheel chair ramp facilities, we hope to improve accessibility for disabled users throughout the entire fleet, as we fully believe in disabled peoples rights, everyone has the right to travel and explore.

However, access will depend on when buses were brought into service. Some buses will be fitted with portable ramps and lowering systems, or steps.
*Please Note:
If you want the driver to help you get on or off a bus please ask for assistance.

Should you require an accessible bus or coach please contact our booking office on 028 90 321912 or fill in the contact form here and we will reply promptly.