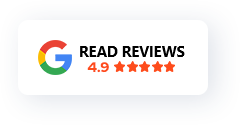 Dublin Road Belfast

DUBLIN ROAD BELFAST
---
Dublin Road - Facts & Tips
The Dublin Road runs off the top of Bedford Street and is the beginning of the famous Golden Mile and main throughfare when departing Belfast city centre heading for Shaftsbury Square - Queens University and Botanic Gardens.

The area today offers a variety of bars and proves to be a popular nightspot with people looking for a good night on the tiles due to its central location to hotels and nightlife, and also the main shopping district being a 5 minutes walk from Belfast City Hall, where many a bargain can be found!
Did you know?
Historically, the Dublin Road is part of the old Linen Quarter, otherwise known by its once world famous nickname 'Linenopolis'. Today it is known locally for Irish music and great pints of the black stuff.




Today, a lot of the old buildings and warehouses from the booming linen era have been replaced with more modern buildings, but if you look at some of the old buildings you can clearly see history of the linen era still visable today.

If you wish to learn more about Belfast you can join the Belfast Hop on Hop off tour at any bus stop along the Dublin Road - It is Stop 8 on the tour route, discover over 19 iconic locations each with their own stories to tell.