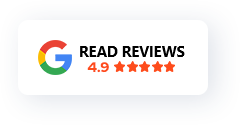 Bedford Street Belfast

BEDFORD STREET EARLY 1900's
BEDFORD STREET NOW 2021
---
Bedford Street - Facts & Tips
Bedford Street runs from the rear of Belfast City Hall, adjacent to the side of Donegall Square West. The street today acts as a main thoroughfare to the beginning of The Golden Mile via Dublin Road and at the other end of the street acts as the gateway to the heart of Belfast city centre.

The world famous Ulster Hall resides half way along Bedford Street, along with an array of restaurants and bars, not to mention being home to the tallest hotel in Belfast - The Grand Central.
Did you know?
Historically Bedford Street is the beginning of the old Linen Quarter in Belfast, otherwise known by its once world famous nickname 'Linenopolis'.




Today, its rich history from the industrial linen era is still easy to spot, with offices of the Ewart family who modernised the linen industry still standing. Along with warehouses for major linen companies having congregated around Bedford Street during this industrious era that saw Belfast become a world leader in linen production and its population exploding in size.

If you wish to learn more about Belfast you can book your tour below and discover over 19 iconic locations each with their own stories to tell.