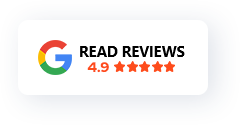 CUSHENDUN CAVES
CUSHENDUN CAVES
CUSHENDUN CAVES
CUSHENDUN CAVES
---
Cushendun Caves Game of Thrones
The caves are where Sir Davos Seaworth and Lady Melisandre landed ashore in Season 2 and are also where Melisandre gave birth to a terrifying shadow baby. The caves also feautured again in season 8 with the famous battle between Jaime Lannister and Euron Greyjoy. The caves are on the daily tour route on the Game of Thrones tour.


Cushendun History
Cushendun is a small picturesque coastal village in Northern Ireland, nestled just off the coast road between Ballycastle and Cushendall. It has a stunning sheltered harbour and lies at the mouth of the River Dun and Glendun, and is also known as one of the stunning 9 Glens of Antrim.

Despite it's rather picturesque appeal and stunning views of the Mull of Kintyre in Scotland 15 miles away across the North Channel, which easily seen on clear days. It holds some sinister secrets.

During the 1567, the Irish King Shane O'Neill was brutally murdered by his enemies - The Macdonnells. His home, Carra Castle, can be seen lying in ruins to this day. He was decapitated and his head sent to Dublin Castle, to the representatives of Elizabeth I. His headless, vengeful spirit is said to be seen haunting the nearby coastline and caves.

The area still maintains a sense of uniqueness with a small population of less than 200 according to the last census, and harbours a famous mascot which is easily seen on entrance to the caves carpark.
- Cushendun Caves Information -