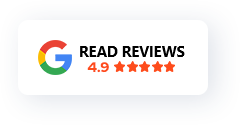 THE DARK HEDGES
THE DARK HEDGES NORTHERN IRELAND
THE DARK HEDGES IRELAND
DARK HEDGES
---
The Dark Hedges History
The Stunning Bregagh Road, otherwise known as the Dark Hedges or King's Road in Game of Thrones is two rows of beechtrees that were planted in the 18th century by James Stuart, roughly 150+ beech trees where planted to line the entrance to his home - Gracehill House.

The idea was to create an impressive mystical approach, as time has gone by the avenue has developed and become even more impressive and famous than the family could have imagined.

The Dark Hedges has become one of the most photographed locations anywhere in Ireland, with Game of Thrones tours visiting the area daily along with sightseekers eager to capture the natural phenomena.

Although there are sadly approximately 90 trees remaining due to the influx of visitors, they have started to replant new trees where the old ones once stood.

The roots of the trees were inspected leading to the discovery of dry and damaged roots which caused them to blow over. Bregagh Road has now been closed off to help preserve the trees for as long as possible, protecting it for generations to come.
Local Legend
According to local legend, The Grey Lady can be seen on a dark night flitting from tree to tree. It is thought to be either the spirit of one of the house's maids who died mysteriously or James Stuart's daughter (named "Cross Peggy").
The Dark Hedges Game of Thrones
The road famously featured in Season 2 - Episode 1: The North Remembers. This is where Arya Stark escaped from King's Landing, disguised as a boy. She was with Yoren, Hot Pie, Gendry and others who are to join the Night's Watch.

- The Dark Hedges "Kings Road" Facts -