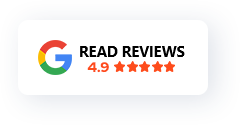 Carnlough Harbour Game Of Thrones
---
Stop 2 Game of Thrones Tour From Belfast.
The sleepy harbour of Carnlough, famously known as Braavos in Game of Thrones is nestled on the stunning Antrim coastal road in Northern Ireland.

In Season 6, Episode 7 (The Broken Man), part of the fictional City Braavos from Game of Thrones was filmed at Carnlough harbour. Arya Stark comes to Braavos to find Jaqen H'ghar, and learns how to become a faceless assassin. She very nearly meets her end in Braavos, when the Waif surprises her from the shadows and repeatedly stabs her, she has to escape quickly to fight for her life.
The famous scene shows Arya jumping into the harbour to flee the assassination attempt. HBO very cleverly shot this scene as if it was the same filming location, but it has actually been shot in two different countries.

With some clever editing (Hollywood Magic) it's impossible to tell as it all happens within the flow of the scence so smoothly. Can you guess where the location changes?
The location changes from Croatia to Northern Ireland when Ayra jumps off the bridge away from the Waif, landing in the cold waters of Carnlough harbour.

She then crawls up the steps onto the streets of Braavos and the filming location reverts back to Croatia.
- Carnlough Harbour Facts -