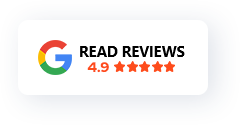 Visit Rathlin Island

RATHLIN ISLAND
RATHLIN ISLAND
RATHLIN ISLAND
RATHLIN ISLAND
---
Visit Rathlin Island
Visit Rathlin Island from Belfast and discover the rugged untouched landscape of this beautiful island, let your mind wander amongst the tranquillity and beauty.

Depart Belfast on your own private adventure, journey northward along the stunning coastal road to Ballycastle where we will catch ferry and travel the six miles across the Sea to Rathlin.


Is Rathlin Island Worth Visiting ? - Absolutely
Being able to watch seals up close, walking the shoreline of the 6-mile long island and discovering the hidden nooks and crannies and secrets of the island not to mention the unique upsidedown lighthouse and informative museum.


Rathlin Island Tip's
Bring comfortable shoes and explore the island, you can hire a bike on rathlin if you fancy peddle power over walking. The island is also home to an array of wildlife and has became a nature reserve for many types of birds, notably the cute puffins, you can learn more by visiting Rathlin West Light Seabird Centre while exploring the island.

"At the end of your daily adventure rest your legs with a cold pint - drink at the local pub."


Rathlin Island Puffins
Puffin season begins in April and runs until the end of July. The puffins beaks turn bright orange during this period along with there feet, rathlin has one of the largest puffin populations in the Uk & Ireland. The puffins start to breed at around 5 years old and can live for an unbelievable 20 years.
Rathlin Island Resident Seal Mill Bay.
Two species of seal inhabit the coast and seas around Northern Ireland. The harbour seal is smaller, has a dog-like face and prefers more sheltered habitats whereas the grey seal is larger, has a longer head and is more often seen in exposed areas.

What type of seal is this little guy below? (Bark Bark - Cute :-)
Cool Rathlin Fact
Robert the Bruce hid here after being defeated by the English at Perth in 1306, during his struggle for the Scottish crown . It was in a cave in Rathlin that he drew inspiration from a spider which tried seven times to bridge a gap between two rocks in order to complete its web, until Bruce himself drew fresh courage to make a further attempt at the crown, eventually succeeding at the Battle of Bannockburn.

Bruce's cave is unfortunately only accessible by boat, but Rathlin can nevertheless boast the most famous spider in history.
- Rathlin Island FAQ'S -