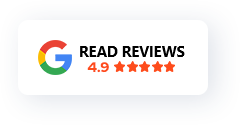 CARRICKFERGUS CASTLE
CARRICKFERGUS CASTLE
CARRICKFERGUS CASTLE INSIDE
CARRICKFERGUS CASTLE
CARRICKFERGUS CASTLE
---
Carrickfergus Castle History
For more than 800 years, Carrickfergus Castle has been an imposing monument on the Northern Ireland landscape whether approached by land, sea or air. The castle played an important military role until 1928 and remains one of the best-preserved medieval structures in Ireland.

The castle has been besieged in turn by the French, Irish, Scots & English. Carrickfergus was built by an Anglo-Norman knight John de Courcy in 1177, he used this Castle as his headquarters after he conquered eastern Ulster. He then ruled as a petty king until 1204 until he was ousted by another Norman adventurer, Hugh de Lacy.

King John was next to lay siege in 1210 and had full control over the castle until his death in 1216, the castle remained in control of the English and was the main supply port for crown forces during this period. King William of orange and his forces landed at the castle on 14th June 1690 on his way to meet King James at the battle of the Boyne.

In 1760, after fierce fighting in Carrickfergus, it was surrendered to French invaders under the command of Francois Thurot. They looted the castle and town and then left, only to be caught by the Royal Navy while fleeing.

The castle has re-built 3 times and still stands today, retaining 6 of the 22 cannons that lined the sea viewing walls. It has been used in the times since as an armoury and garrison during world war one, and also used as an air-raid shelter during world war 2. It passed its ownership from the British army to the local government of Northern Ireland to be maintained as a historical sight.

Prince William of Wales was made the Baron of Carrickfergus on his wedding day 29th April 2011. The title is now only ceremonial with no official connection to the castle. The daily Game of Thrones tour from Belfast stops here as the first port of call 7 days per week before taking the coast road to the Giants Causeway and visits another famous castle - Dunluce Castle.
- Carrickfergus Castle Information -