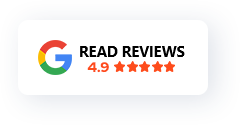 Kinbane Castle

KINBANE CASTLE
KINBANE CASTLE
KINBANE CASTLE
KINBANE CASTLE
---
Kinbane Castle History
Kinbane Castle was built in 1547 by Colla MacDonnell, younger brother of the notorious constable of Dunluce - Sorley Boy MacDonnell, during the height of the MacDonnell supremacy along the coast.

The name Kinbane means White Head and refers to the white limestone on which the castle stands. Kinbane Castle, locally also known as Kenbane Castle, rests on a narrow limestone point running out into the sea. In 1551 Kinbane Castle was sieged and damaged by English troops under the Lord Deputy, Sir James Crofts, in the course of an expedition against the Macdonnell's.

In 1555 the castle was partly destroyed by the English due to cannon fire. There is a large sea cave in the rock underneath the castle named 'Hollow of the English' where, during the 1500s, a group of English soldiers laying siege to the castle were trapped and massacred. ( See images above )

After having been rebuilt Kinbane Castle was again occupied by the MacDonnell's. After Colla MacDonnell died in 1558, the castle was inherited by one of his sons, Gillaspic. Sorley Boy took over Kinbane when he exchanged another property with Gillaspic. The castle was then presented to the MacAlister family by Sorley Boy as a reward for their loyalty to the MacDonnell clan.

It is said that Kinbane Castle was inhabited until the 1700s and the last person to inhabit the castle was a Mrs MacAlister. At a later date Kinbane castle and the fishery there were purchased by the Woodside family of Carnsampson.

The Castle is a little off the beaten track and the views are stunning on any given day Rathlin Island is clearly in sight. The castle now is little more than a single ruined tower, but well worth the track for the scenery alone.
- Kinbane Castle Information -