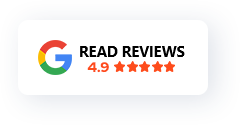 CARRICK A REDE ROPE BRIDGE
CARRICK A REDE ROPE BRIDGE
CARRICK A REDE ROPE BRIDGE
CARRICK A REDE ROPE BRIDGE
---
If you're planning to explore the Causeway Coastal Route your itinerary will need to include a stop at Carrick-a-Rede rope bridge.

Constructed of planks and wires suspended 100 feet in the air, the 'rope bridge' crosses the 60 foot chasm between mainland Northern Ireland to the small fishing island of Carrick-a-Rede.

Salmon fishermen have been building bridges to the island for over 350 years. It has taken many forms over the years, In the 1970s it had only one handrail and large gaps between the slats, which was an improvement from the very early days, as seen below.

The bridge today however is much safer and one of the most scenic locations anywhere on the island of Ireland.

Upon crossing the rope bridge you will clearly see the fishermans hut and on a good day stunning sea views looking back at the mainland, not to mention over the sea in all directions. A firm favourite for selfies and capturing that perfect moment.
Tips For Your Visit
Be prepared for a 20 minute walk from the carpark to the down to the bridge, wearing Comfortable footwear is advisable.


Old Photo Carrick A Rede
The bridge before it became a tourist attraction took a bit more courage and risk to cross, as seen by a brave worker sometime in the early 1900s. Would you have crossed back then ? - "Not a chance".

- Rope Bridge Facts -