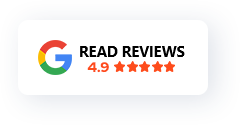 Dunseverick Castle

DUNSEVERICK CASTLE
DUNSEVERICK CASTLE
---
Dunseverick Castle History
Estimated to be over 1500+ years old, Dunseverick Castle is steeped in mystery and history. The patron saint of Ireland himself Saint Patrick is recorded as having visited Dunseverick castle in the 5th century AD, where he baptized Olcán, a local man who later became a Bishop of Ireland.

Fergus the Great (Fergus Mor MacEirc), was the King of Dalriada and the great uncle of the high king of all the lands of Ireland Muirceartaigh (Murtagh) MacEirc. Fergus used the castle as his seat in the later part of the 6th century AD, until it was abondoned as he expanded his kingdom to the west coast of Scotland.

The castle was used as a fort and observation post and was attacked by Viking raiders in 870AD.

The O'Cahan family held it from circa 1000 AD to circa 1320 AD. The last one to have the castle was Giolla Dubh Ó Catháin, who left it in 1657 to settle in the Lisbellanagroagh area.

The castle was captured and destroyed by General Robert Munro in 1642 and his Cromwellian troops in the 1650s, today only the ruins of the gatelodge remain. A small tower survived until 1978 when it eventually surrendered to the sea below.

It was a 'key' ancient site in Ireland. One of the five great royal highways, or slighe of ancient Ireland.





The area today is famous for one of the best cliff path walks anywhere in Ireland from Dunseverick Harbour you can walk along the shore path and pass the castle ruins, this will lead you to Hamiltons seat as seen above and past Benbane Head, the most northern part of Northern Ireland's mainland.

This leads straight to the famous stones of the Giant's Causeway, a worthy reward for a stunning walk. The total distance is 4.8 miles one way, be sure to bring a packed lunch or high energy snacks for the walk.

- Dunseverick Castle Fast Facts -