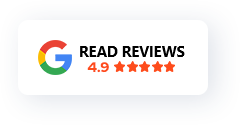 Larrybane Quarry

Game Of Thrones

LARRYBANE QUARRY
LARRYBANE QUARRY
LARRYBANE QUARRY
LARRYBANE QUARRY
---
Larrybane Quarry Game Of Thrones
Here's another Game of Thrones location we visit, on the Game of Thrones tour.

The Episode filmed at Larrybane was the third instalment of season 2. Catelyn Stark is going to meet one of the many new kings that have been popping up, King Renly. He and his queen, Margaery, are sitting watching a fight between the queen's brother and what turns out to Brienne of Tarth.

It is here Brienne joins the forces of King Renly Baratheon in the War of the Five Kings. She proves herself by winning a tournament amongst his men, including a victory over Renly's favorite – and Lord Commander of the Kingsguard – Ser Loras Tyrell.

She asks to be named to his Kingsguard as a reward. Renly grants her request, despite her gender and consequent lack of knighthood. Lady Catelyn Stark arrives in the camp to negotiate an alliance between Renly and her son, King Robb Stark.
The setting and backdrop in the old chalk quarry used by HBO as a filming location could not be more outstanding with natural beauty and scenery, and on a clear day Rathlin island is clearly visible.

Larrybane quarry is currently used as an overspill car park for the Carrick-a-Rede Rope Bridge and is easily assessable for exploring.
- Larrybane Quarry FAQ'S -