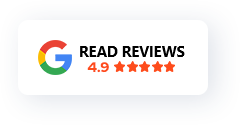 Great Victoria Street
---
Great Victoria Street - Overview
Great Victoria Street is one of the busiest streets in the heart of Belfast city centre and main thoroughfares, in and out of the City.

It begins at the end of Shaftsbury square, and runs straight down into the heart of central Belfast's shopping district.

The street is steeped in history, having been built in 1823 and becoming known as 'Great Victoria Street' in 1848. Due to the new railway line connecting Belfast to Dublin.

Did you know ? The street is also home to the worlds most bombed hotel. The Europa hotel, which was bombed a mind boggling 33 times during the troubles, an insurance company's nightmare!
President Bill Clinton chose to stay at the Europa during his 1995 Christmas visit, only a year after the signing of the 1994 Ceasefire, between both political factions.
Today the hotel hides its tough past and shines bright like a beacon in its pride of place next to the main central train station, it is adjacent to the famous crown bar, and next door to the Grand Opera House. Ideal if you like live top class drama.

Monument To Unknown Woman Workers @ Train Station

The area today is unofficially known as the entertainment quarter, due to the Grand Opera House residing along the street.

With excellent transport links right across the island of Ireland from the train station, and hotels in close proximity the area proves to be extremely popular with tourists, and locals meeting up before heading into central Belfast.
*If wish to learn more about the city you can book your Belfast hop on hop off tour below, and discover over 19 iconic locations each with their own stories to tell.