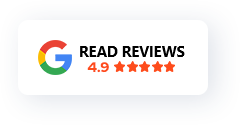 50 + Things To See & Do - Let's Explore
Whether it is your first visit to Belfast, or you are back for a second time, a hop on hop off bus tour is an excellent introduction to the city.

The tour will take you on a guided bus tour through the streets of Belfast and allow you to experience the best that the city has to offer. You will be fully guided and get to see some of the most iconic parts of Belfast, and visit all the main attractions, hop off at any point along the tour route and explore what catches your eye.
2 - St Georges Market
A fun and lively place to spend a weekend morning is St George's Market in Belfast. This vibrant market is home to numerous local vendors, selling everything from fresh produce to handmade crafts. It is the perfect place to find unique gifts for your friends and family, or simply to wander around to escape the rain.

The vendors change between Friday and Sunday, so you can visit every day and experience something new. In the past, the market was used as a mortuary during the second world war and has also won several awards in Ireland and the UK. If you are visiting Belfast, be sure to stop by St George's Market – you will not regret it!
3 - Go Shopping In Belfast
Belfast is a great city for shopping. You can find everything from high-end designer stores to small, independent boutiques. If you are looking for something specific, chances are you will be able to find it in Belfast.

You will not have to stray far from the city centre to enjoy some of the shops Belfast has to offer. Castlecourt Shopping Centre and the Victoria Square Shopping Centre are all located within a five-minute walk of each other.

If you are looking for something a little more unique, head to the Cathedral Quarter where you will find independent boutiques and specialist stores.
4 - The Ulster Museum
If you are looking for a great museum to visit in Belfast, the Ulster Museum is worth your time! This museum has something for everyone, from ancient artefacts to interactive exhibits that teach you about the history of Northern Ireland.

There is also a wonderful children's section that will keep the little ones entertained for hours. If you are interested in history, and art, or just want to learn more about Northern Ireland, be sure to visit the Ulster Museum!

The museum is open from Tuesday - to Sunday and it is free to enter. The Museum is also easy to get to as it is right next to Queens University which is stop number 10 on our hop-on hop-off tour.
5 - The Titanic Museum
The Titanic Museum Belfast is the most popular tourist attraction in Belfast making it an unmissable visit during your stay in the city. The museum is located right by the slipways where RMS Titanic was built and later launched.

The museum is self-guided bringing visitors through interactive exhibits that teach them about the history of the Titanic.

Being the most popular tourist attraction in Belfast so be sure to book tickets online before your visit during busier times of the year. Getting to the museum is also super easy, you can join our hop-on hop-off tour of Belfast.
6 - SS Nomadic
SS Nomadic was built alongside RMS Titanic in 1911 and since both were designed by Thomas Andrews you can see several similarities in their design. Hence why Nomadic is often referred to as Titanic's 'sister ship' or 'a mini titanic.

Nomadics' most famous job was ferrying first and second-class passengers from Cherbourg onto the Titanic in April 1912. After that, Nomadic played a significant role during both World Wars, it also became a floating restaurant and party venue in Paris and spent 30 years moored beside the Eiffel Tower.

Nomadic later returned home to Belfast and is also the last remaining White Star Line ship left in the world. You can visit Nomadic along the Maritime Mile Trail or also while visiting the Titanic Museum.
7 - Crumlin Road Gaol
This historic prison has a rich history that is sure to fascinate visitors of all ages. For over 150 years, Crumlin Road Gaol was one of the main prisons in Northern Ireland and could house roughly 500 prisoners.

The gaol closed in 1996 and housed over 25,000 men, women, and children along with 17 executions that were carried out with the last one happening in 1961.

Visitors can explore the cells, the punishment block, the hospital wing and more. There is even a museum on site that tells the story of life in Crumlin Road Gaol over the years.

It takes about 25 minutes to walk to the gaol from the city centre, or more conveniently, you can hop on our sightseeing tour which will drop you off almost directly in front of the gates.
8 - W5 Interactive Discovery
This museum is packed full of interactive exhibits that will educate and entertain visitors of all ages. With topics ranging from dinosaurs to outer space, there is something for everyone at the W5 Science Museum.

The museum has also undergone a massive £5 million top to bottom transformation. There are two brand new exhibition floors, eight new interaction zones, daily science shows and much more.

The W5 museum is located in The Odyssey Pavillion across the River Lagan from the city centre but it is so easy to get here. One of the best ways to get to the museum is to hop on our Belfast sightseeing tour, which will drop you off right out front of The Odyssey.
9 - HMS Caroline
HMS Caroline has called Belfast home for almost 100 years after arriving in 1924 to become the stationary headquarters of the Royal Navy Volunteer Reserve. After her final duty, HMS Caroline was decommissioned in 2011 and opened as a museum just five years later.

Before her static position in Belfast, the ship was involved in The Battle of Jutland in 1916, the largest naval battle ever fought and is the last survivor.

The ship has been restored to its former glory and even has interactive exhibits that allow visitors to learn more about life on board a World War I-era warship. She is now a museum ship and tourist attraction in Belfast. Be sure to check the museum is open in advance, as due to Covid-19 the museum has been closed for some time.
Peace walls or peace lines are separation barriers throughout Belfast and Northern Ireland that keep republican and nationalist catholic neighbourhoods separate from loyalist and unionist Protestant neighbourhoods in a bid to avoid fighting and violence.

This wall is the most prominent peace wall in the city and has divided the unionist Shankill Road and nationalist Falls Road in Belfast for over 50 years and stretches over 800 metres long. On this wall is ever-changing graffiti art which gets covered in hundreds of signatures from those visiting Belfast who want to sign the wall and leave their own messages of peace.

While you do make a brief stop along the Belfast Peace Wall on a Belfast Black Taxi Tour and you pass by on our hop-on hop-off, it is worth a visit on its own.
11 - Experience Live Irish Music
Going to a pub and listening to live, traditional Irish music is an experience like no other.

There are so many amazing pubs and bars in Belfast that play live music and you will find music to suit everyone's taste. A few bars where you can find live music are The Points, Kelly's Cellars and Fibber Magee's.

Just follow your ears and you are bound to find a local bar that is full of great craic.
12 - Clifton House Belfast
Opening in 1774 by the Belfast Charitable Society, Clifton House was Belfast's original Poor House. Currently, the house holds a large archive that dates back to the 1600s which shares the story of Belfast's development along with a collection of antiques and artefacts from around the time the Poor House opened.

Using augmented reality, you will immerse yourself into what life was like for those living in the Poor House during the 18th century. After the tour of the house, you will visit one of Ireland's largest famine graveyards.

Clifton House is a short walk from Belfast Cathedral Quarter, or you can always join us on our Belfast hop on hop off tour and get dropped off a short stroll away on stop #19
13 - James Connelly Visitors Centre
Located just a stone's throw away from his home is the James Connolly visitors centre which tells the story of Connolly's life. This 40-minute audio tour brings you from his birth in Edinburgh, Scotland to when he met his wife Lily in Dublin and his travels through the United States sharing details of trade unionism.

If you are looking for a guided tour, the centre also offers Belfast's First Augmented Reality Heritage Trail. This 3-hour walking tour takes you through Belfast stopping at places of interest involving Connolly.

You will also learn about Belfast's famous industrial past, along with its political and feminist history and how it has shaped the city.
14 - Botanic Gardens
Originally started as a private park in 1828 by the Belfast Botanic and Horticultural Society, it became open to the public and 1895 and since then has been one of the most popular attractions in Belfast.

The Palm House and Tropical Ravine are both worth a visit and are both free to enter, palm House is a Victorian greenhouse that was built in 1839 and is the oldest surviving iron-framed building in Ireland.

The Tropical Ravine, which was added to the gardens in 1908, is a spectacular glasshouse full of exotic plants from all over the world.
15 - Cathedral Quarter
No visit to Belfast is complete without a visit to Belfast's Cathedral Quarter. This vibrant and historic part of the city is home to some of Belfast's most famous bars, restaurants, and hotels.

You are spoilt for choice here with some of the city's most popular bars which include The Dark Horse, The Dirty Onion, The Harp Bar, and the Duke of York.

The Cocktail Bar is also home to the most expensive cocktail in the city, and at one point it was the most expensive cocktail in the world, this Mai Tai, cost under £1000 a drink.

If you are looking for a drink that is more budget-friendly, there are plenty of places for you to grab a nice refreshing drink, checkout beer gardens belfast for some outdoor ideas!
16 - Eileen Hickey - Republican Museum
The Eileen Hickey Irish Republican History Museum opened its doors in 2007 on the anniversary of her death. Hundreds of artefacts have been donated, which include decommissioned weapons, pictures, artwork, and handmade crafts made by republican prisoners from around the world.

In addition to some exhibits that date back to the United Irishmen's rebellion in 1798 in the museum, you will also find a cell door and bed removed from the Armagh women's prison, and even a jacket was worn by IRA volunteer Mairead Farrell while in prison.

Although a Republican Museum they also have an extensive collection of Loyalist items which have been donated.
17 - ACT Exhibition Shankill Road
Active For Community Transformation based on the Shankill road houses genuine artifacts & articles from the signing of the 1912 Ulster Covenant to the present day Belfast Agreement.

The exhibition showcases political events which led to the formation of the Northern Irish state. Charting the political and social unrest which ensued afterwards, right up until the present day.

Discover how former loyalist combatants have steered toward progressive loyalism, and away from the dark days of the troubles. Learn about their future path within the shared political status quo.
18 - Line of Duty Filming Locations
Now we're suckin' diesel! You have either seen Line of Duty or you have been floating up the Lagan in a bubble.

This hit TV series used Belfast as a backdrop for Season 2-6. You can join a Line of Duty Walking tour, or you can create your own tour visiting various filming locations around the city centre.

You can visit the graffiti-filled tunnels where Kate Fleming and Steve Arnott had their secret meetings or the main police headquarters in the show that was used in multiple episodes I the series.

A die-hard fan of the show has created an interactive map outlining over 50 filming locations which you can find listed here.
19 - The Crown Bar
The Crown Liquor Saloon is known as the most famous pub in Belfast and a must for visitors to Northern Ireland. The building was originally opened around 1826 by Felix O'Hanlon as The Railway Tavern, but in 1885 the Flanagan family took over and its renovation and renaming under new ownership is what made this famous pub what it is today.

What makes this pub so unique is that the inside has hardly changed as it has retained much of its original decorations including stained glass, granite bar top, and carved wooden ceiling and is still lit by gas lamps.

Not only is this a popular spot for tourists, but a lot of famous faces have also walked through its door including most of the cast of Game of Thrones.
The Northern Ireland War Memorial is a museum which tells the story of how this region was affected by and contributed to World War II.

The museum is a witness to the numerous events that have shaped modern-day Northern Ireland. From The Blitz, a devastating attack on Belfast by German warplanes during World War II, the role that women played during the war, the Ulster Home Guard, and the presence of American forces.

You will find this museum in the heart of the Belfast Cathedral Quarter and is a must-see for anyone interested in Northern Ireland's role during the Second World War.
21 - St. Annes Cathedral
Whether you consider yourself religious or not, the beauty of cathedral architecture is worth the visit. Northern Ireland is home to six cathedrals with two of them being in Belfast, you have St. Peter's Cathedral and St. Anne's Cathedral, also known as Belfast Cathedral.

St. Anne's Cathedral is an Episcopalian (Anglican) cathedral located in Belfast city centre.

One of St. Anne's most recent expansions happened in 2007 when a stainless-steel spire that rises 80 metres above ground level was added to the church and you can often see the tip of the spire towering over buildings around the city.
22 - Belfast City Hall
Did you really visit Belfast if you did not stop to take in the beauty that is Belfast City Hall? In 1888, Belfast was awarded city status by Queen Victoria. This was in response to Belfast's fast-growing population and thriving industries. Belfast City Council (Belfast Corporation at the time) decided to commission a city hall to celebrate Belfast's new status.

They chose their design for the city hall through a competition that was held for architects. The winner was a young Englishman named Alfred Brumwell Thomas who chose the Edwardian Baroque style for the design using Portland Stone and it opened in 1906.

There are tours available of city hall and they last around an hour long. Tours have not been in operation during the covid-19 pandemic so be sure to check out their website first.
23 - Queens University
Queen's University Belfast is a world-class university located in the heart of Belfast. It is one of the leading universities in the UK and Ireland and offers a wide range of courses to its students. Even if you are not looking to study here, there are some beautiful buildings to see throughout the university's campus.

One building you cannot miss as you drive by the university is the main building on campus called the Lanyon Building, designed by Sir Charles Lanyon who designed numerous buildings around the city.

While on campus, why not visit The Naughton Gallery? It is located on the first floor of the Lanyon Building which showcases art that promotes diversity, inclusivity, and artistic excellence.

Queens University is near the Ulster Museum and Botanic Gardens and is also along our Belfast hop on hop off tour route.
24 - Belfast Food & Tours
Much like other countries and cities around the world, Belfast has its own types of food that you may be hard-pressed to find anywhere else. Some examples of these foods include yellowman, dulse, a fifteen, a traybake and a Belfast Bap, to name but a few, you can find out more about unique Northern Ireland food here.

One venue in Belfast where you are bound to find all these delicacies is St.Georges Market. Belfast food tours operate food tours for foodies along with gin options, why not check them out.
25 - The Mac Theatre
The MAC is such an amazing asset for everyone who lives or visits Belfast because it has something different on every floor - from art exhibits and performances by world-class artists all along through theatre productions up to experimental workshops where new ideas can take shape.

The MAC offers a diverse and extraordinary experience for all ages. Therefore, they are brimming with amazing things to see, and do - whatever your interests may be, you can find out more here.
26 - Belfast Castle
The castle is set on the slopes of Cave Hill Country Park, offering breathtaking views of Belfast. The current Belfast Castle is not the first and only castle the city has had. The first castle was built in the late 12th century by the Normans in Castle Place.

Quite a few years later a second castle was built on the same site by Sir Arthur Chichester but sadly this castle made of stone and timber burned down almost 100 years later.

Belfast Castle was finished in 1870 and remained with the Donegall family (descendant of the Chichester family) until 1934 when they presented the castle and the surrounding estate to the city of Belfast. It is now a popular venue for weddings, conferences, and other events.
27 - Glass of Thrones
For Game of Thrones fans, no visit to Belfast is complete without a walk along the Glass of Thrones Trail. Each window was unveiled coinciding with the release of an episode during the final season of Game of Thrones illustrating important scenes that happened during the first seven seasons of this award-winning series.

You will see a few of these stained-glass windows along our sightseeing tour route, however, you can always hop off along the Glass of Thrones trail to take in each of these windows.
28 - Gruffalo Trail
This guided walk is suitable for younger kids who after the tour get to take home their very own Gruffalo book and 'I've met the Gruffalo' certificate. The Gruffalo Trail is Julia Donaldson endorsed and is Ireland's only official Gruffalo Trail.

During your tour, your little ones will immerse themselves in the world of Gruffalo and Stickman as you search through the woods for the characters while listening to classic tales by your very own storyteller guide.
29 - Comedy @ The Empire
There are a few stand-up comedy clubs in Belfast, and they all offer great nights out. The Black Box is one of the best-known venues, and it regularly hosts big names on the stand-up circuit.

If you are looking for something a bit more intimate, head to The Empire, the intimate atmosphere and top-class comedians make it a must-visit for any fan of stand up. Other venues include Accidental Theatre, Pavilion Bar and Limelight.
30 - Linen Hall Library
The Linen Hall Library was founded in 1788 and is the oldest library in Belfast and the last subscribing library in Ireland. The library has a rich and varied history and is well-known for its Irish and Local studies collection with includes over 200,000 items in the Northern Ireland Political Collection.

The library also hosts various readings and lectures and even offers guided tours that happen once a day Monday-Friday, be sure to book in advance to avoid disappointment.
31 - Belfast Zoo
Looking for an interesting and exotic day out with the family? Look no further than Belfast Zoo! With animals from all over the world, there is something for everyone to enjoy. From lions and tigers to elephants and gorillas, you will get up close and personal with some of the most beautiful creatures on earth.

Be sure to also check out what talks they have planned during your visit or when feeding time is for your favourite animals. It may not be the savannah, but your family can enjoy a fun and educational experience at Belfast Zoo.
32 - Black Taxi Tour
A Black Taxi Tour of Belfast is the perfect option for those who want to delve deep into Belfast and its turbulent past. These tours take you around the city to see various murals, peace walls and points of interest in both Nationalist and Loyalist areas.

The drivers are all local and lived in Northern Ireland throughout The Troubles giving them a wealth of knowledge about the city and its history, so you can be sure that you will get the most out of your tour.
33 - Hike Cave Hill
The Cave Hill Country Park is a great place to go if you are looking for some fresh air and exercise. The park is located in North Belfast, and it offers hikers some amazing views of the cityscape. If you are lucky enough to visit on a clear day, you will be able to see as far as the Mourne Mountains and even parts of Scotland.

Cave Hill is also reputed to be the inspiration behind Jonathan Swifts Gulliver's Travels. So, if you are a fan of the book or just want to enjoy some beautiful scenery, be sure to check out Cave Hill Country Park. If you are looking to enjoy an activity with the kids, the park also has a playground and is also home to Belfast Castle and Belfast Zoo.
34 - Hike Divis - Black Mountain
Divis Mountain is a hill in Northern Ireland that at 552 m (1,811 ft), is the highest point in Belfast. Divis is part of the chain of hills that include Cavehill and Black Mountain. Much like Cavehill, it is a popular spot for hiking, but be careful during the winter months as there is often a small layer of snow.

The views of the city from here are spectacular and on clear days you can glimpse Scotland, Strangford Lough and the Mournes. These are not your everyday stroll so be sure to wear proper footwear and bring along plenty of water.
35 - Visit Stormont Estate
Stormont Estate Belfast is a wonderful place to visit, especially if you have kids. The estate features two walks within the public area, there is a longer woodland walk that is 4km and a shorter stroll that is 2km. For those looking to get more of a sweat on, there is even a fitness trail that runs for 1.6km with outdoor gym equipment along the way.

Also on the grounds of the Stormont Estate is the Mo Mowlam Play Park for children, which is an all-inclusive play park. There is a swing and a roundabout that can accommodate a wheelchair, along with a low-level lookout tower and trampoline. There is even an area for children with sensory needs, along with a 'quiet hour' that runs every Sunday from 9:30 am - 10:30 am and has plenty of options for older kids.
36 - Use Public Bikes
There is nothing quite like a refreshing walk or cycle along the Lagan Towpath on a sunny day. This route, which stretches from Belfast to Lisburn, is perfect for an outdoorsy stroll. The pathway is situated alongside the tranquil Lagan River, making it the perfect spot to relax and take in the beautiful scenery.

So why not pack a picnic lunch and head out for an afternoon of fresh air and relaxation? During your walk or cycle along the Lagan Towpath, you will also pass by some forest trails that will lead you to Mary Peter's Track, Malone House, and various mountain biking trails. Find out more about the public dotted throughout Belfast here.
37 - Colin Glen Park
For adventure seekers visiting Belfast who is looking for action-packed activities for all ages to enjoy, Colin Glen Country Park. It is an outdoor activity park with a wide range of activities to keep both children and adults busy. Activities available include archery, cycling, zip lines and more!

The recently opened Black Bull Run is Ireland's first and only Alpine Coaster. Soar through Colin Glen Forest at 25mph(40kmph), you will twist and turn around trees and go through tunnels on this woodland course. No matter what your age or interests, Colin Glen Country Park is worth a visit!
38 - Sea Swim / Coastal Walks
If you decide to partake on a walk along the North Down Coastal Path, why not stop at Helen's Bay for a quick swim? Helen's Bay is arguably the most popular beach for those living in Belfast to visit on a hot summer's day, and yes, we do get the occasional hot day here.

The beach can be extremely busy on sunny days so make sure to get there early to get a proper parking spot and do not forget to leave the beach the way you found it and take all your rubbish with him, view train times here for helens bay beach from Belfast.
39 - Orange Heritage Museum
The Museum of Orange Heritage walks you through audio-visual and interactive exhibits focusing on the history and culture of the Orange Institutions.

Inside you will find a wide range of artefacts dating back to 1689 with some of these items belonging to King William III, otherwise known as King William of Orange.

If you are interested in genealogy and had some family members that were a part of the Orange Order, the museum has facilities for those looking to search for family history, you can learn more here.
40 - Play Mini Golf
Lost City Adventure Golf has x2 18 hole courses to master. Sunken Skull Ridge & Explorer Falls, with 3d on green special effects and themed throughout like the lost city of atlantis, its sure to keep you well entertained for a few hours.
41 - Lazer Quest
Lazer Quest is the ultimate lazer tag experience, and suitable for all ages. Have you got what it takes to hide and hunt down fellow lazer taggers?

The Ozone Belfast indoor lazer tag centre is split over 2 levels with many obstacles & hiding places for surprise attacks. Play solo or team up with your group against another to see who comes out on top.
42 - Indoor Skydiving
Experience an action packed adrenaline pumping, wind propelling experience, with an Indoor Skydiving experience.

Learn how to balance yourself like a bird with winds of up to 120mph beneath you, soar to new heights under expert guidance and supervision, you will be flying like an Eagle in no time.
43 - Bubble Football
Bubble football is exactly what you would expect, playing soccer inside a big padded bubble. The game is commonly known as zorb football or zorball.

The activity is growing in popularity with groups, such as kids parties, stags parties and corporate days out - team building.

If you like jumping and tackling image the fun you will have zorballing, find out more here.
44 - Belfast Giants Ice Hockey
Catch the coolist game in town and watch a live ice hockey game, the Belfast Giants offers high octane roller coaster thrills and spills for the entire family. The SSE Arena also has many other activities such as bowling next to the arena and a wealth of dining options.
45 - Street Art Walking Tour
Belfast has become a hub for artists from all over the world to come and highlight their talent. When you think of street art in Belfast, most people think of the Belfast Murals revolving around The Troubles and while this art is very important, there is so much more to see.

A street art walking tour is a great way to see some of the best artwork in the city and learn about the stories behind them. The Street Art Walking Tour is led by local artists who have played a massive role in Belfast's Art scene over the past few years.

The tour operates on Sundays and lasts for 2 hours, be sure to book in advance to guarantee a spot. For more information on dates and times, visit here.
46 - Catch A Live Show
Belfast is home to an array of venues for those looking to enjoy some live entertainment. One of the most famous venues in the city is Ulster Hall, which has been a part of Belfast's entertainment scene for over 150 years.

Ulster Hall opened in 1862 and is one of the oldest purpose-made concert halls throughout Ireland and the UK and has survived two World Wars. Today you will find everything from comedy to live music and the Ulster Orchestra filling up seats in the Ulster Hall.

Other popular venues around the city include SSE Arena, Waterfront Hall, and the Grand Opera House.
47 - Eat Tasty Nosh - Michelin Style
Belfast is home to some amazing restaurants. If you are looking for an unforgettable dining experience, then why not dine at one of the city's three Michelin star restaurants? The three restaurants are The Muddlers Club, Ox and Eipic, each holds one Michelin Star and they all cook modern cuisine.

Two restaurants have also been dubbed 'Bib gourmand' by Michelin, meaning they consider these restaurants to be good quality and good value for money. Deans at Queens and Home, with both serving modern and traditional British Cuisine.

You will also find numerous other restaurants recognized by the Michelin Guide in Belfast that is well worth the visit.
48 - Visit C.S Lewis
Explore CS Lewis square and transport yourself back in time to your childhood, discover the several awesome bronze sculptures of charactors from, 'The Lion, Witch & The Wardrobe', along with the amazing display of public artworks.
49 - Ulster Folk Museum
The Ulster Folk & Transport Museum is a great place to visit if you are interested in learning about the history and culture of Northern Ireland. The museum is set on a large estate and includes both indoor and outdoor exhibits.

There are several different buildings that you can explore, including a reconstructed town from the 1800s and a traditional farmhouse.

You can see how people in the past lived and worked and learn about traditional crafts such as pottery and weaving. The museum is a great place to spend a day, especially if you have an interest in history or culture.
50 - Whiskey Tastings
If you are looking to try various kinds of whiskey while you are in Belfast, there are various tours and places you can go to try different types of whiskey. The Crown Liquor Saloon is a great place to start, as they offer whiskey flights that let you sample different types of whiskey.

If you are looking to learn more about the distilling process and sample whiskey from different bars, there is the Belfast Whiskey Walk and Belfast Whiskey Club.
51 - Visit Common Market
Sometimes a challenge when travelling with others is deciding on where to eat, someone may want pizza and another wants burgers or Asian cuisine, so where do you go to suit everyone's food cravings? Common Market in Belfast!

Common Market is a new addition to Belfast featuring some of the best street food that Belfast has to offer along with three bars all under the same roof. Common Market is also dog friendly and is a great place to watch some massive sporting events with numerous screens all over the venue.
52 - Aunt Sandras Candy Factory
Have a sweet tooth? Looking for an excuse to wolf down some local home made sweets? Look no further than aunt sandras candy factory, an ideal day out for the entire family.

Witness sweets & treats being made in front of your own eyes - learn more about aunt sandras candy factory.
---
*No matter what things to do in Belfast you decide upon, or unique Northern Ireland foods to try, be sure to fully discover the city on the Belfast hop on hop off and make the most of your stay.