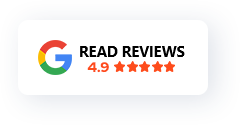 ROYAL AVENUE VIEWS
ROYAL AVENUE VIEWS
---
Did You know?
Royal Avenue in Belfast has long been known as one of Belfast's primary shopping districts, with an array of other streets such as High Street branching off leading to some popular Belfast Beer Gardens and hidden shopping gems.

Royal Avenue holds historical significance, the lower half of Royal Avenue showcases stunning Victorian architectural styled buildings that when compared to a photo of 130+ years previously, still look identical.
Late 1800's Below
2023 Below
Interesting Facts
At the bottom of Royal Avenue the old Bank of Ireland building stands with the design inspired by the Empire State Builing in New York using the same art deco architectural style!

The building has recently been purchased by the local authority, with plans of turning the beautiful building into a tourist attraction.




The avenue was once home to Belfast's grandest of hotels, the original Grand Central Hotel as seen below, operated from 1893 until 1972.

Due to the onslaught of The Troubles and its central location, it was commandeered by the British Army in 1972 and used as a military base.

During this time is was attacked over 150 times by various Republican groups.
It was demolished and replaced with Castlecourt Shopping Centre in the late 1980s, as the army had constructed new purposed bases throughout Northern Ireland.


Tv & Drama
The hit TV Series Line of Duty, which is filmed in Belfast featured Royal Avenue on numerous occassions throughout the series. Line of Duty, used Belfast Central Library as the main police head quarters in the award winning cop drama.




In season 3 episode 6, the famous car chase featuring Kate Fleming and Dot Cotton ensued along Royal Avenue, you can view it below.


Places Of Interest Nearby
Castle Court Mall
Belfast Central Library
No2 Royal Avenue
Learn More About Belfast?
If wish to learn more about Belfast you can onboard our daily Hop on Hop off Belfast bus tour, discover over 19 iconic locations each with their own stories to tell. We pass all of the main Belfast Attractions in the city.