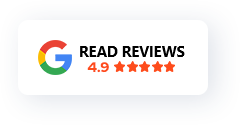 High Street Belfast

High Street Belfast
Belfast High Street
---
High Street Belfast - Stop 1
Welcome to the heart of Belfast, here you will find not only an array of shops but Stop 1 - for the Belfast Hop on Hop off tour - Located outside Office shoe shop on High Street.

Be sure to stop by to make the most of your time in Belfast City, the staff are friendly and professional and will entertain you with their sense of humour. They can advise on an array of tips and advice on the best things to do in Belfast, so you can maximize your time here.

With every Hop on hop off tour you will be given a list of discounts and a tour map, you can use these along the tour route and save money for entry into leading attractions such as the Titanic musuem & Crumlin road jail.

Near Stop 1 there are many great cafes, bars and even the chance to grab a souvenir or two?
Carrols gift shop - Castle Place
The National Grande Cafe
Starbucks - MMM Carrot Cake
Mcdonalds - Wee Favourite :-)
TK Maxx - Bargains Galore
Brights - Super Food