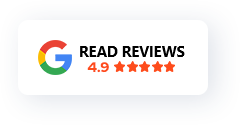 Guided Day Trips & Self Driving
Belfast Day Trip Ideas
Looking for ideas and inspiration for day trips from Belfast?

Belfast is perfectly positioned for visiting the best tourist hotspots, and all of Northern Irelands must see hidden gems.

With most must see tourist attractions no further than 60 minutes from the city centre.

Below we will explore day trip ideas, which will include the best day tours from Belfast, & self driving road trip adventures.

We have broken down day trips by distance and time to reach, along with two of the very best fully guided recommendations!
*Day Trips From Belfast Ideas
*Guided Day Trips From Belfast
Helens Bay Beach
Helen's Bay Beach is one of the two top-notch beaches situated in Crawfordsburn Country Park.

These stunning sandy beaches are highly regarded within the Belfast area, attracting many visitors during the summer months.

It is highly favoured by visitors due to its gentle slope and excellent water quality, making it perfect for swimming. The beach is beautifully complemented by the country park, which features wooded headlands, meadows, scenic walks, and convenient facilities.

With its clean waters and gradual sandy incline, Helen's Bay Beach is a popular choice for summer bathing. However, it is worth noting that the beach can get quite crowded during peak times, given its reputation as one of the area's finest.
Lisburn & Hillsborough
Only a short 20-minute drive from Belfast City lies the charming city of Lisburn, where a plethora of activities await you. With its rich history as a prominent textile producer in Ireland, many of the buildings in Lisburn date back to the 18th century.

Spend your day immersing yourself in the car-free city centre, which features a stunning Georgian-style square as its centrepiece.

To delve deeper into the city's fascinating past, visit the Irish Linen Centre and Lisburn Museum.

Alternatively, you can extend your drive to the south and explore Hillsborough Forest Park and Hillsborough Castle, the official residence of the British Monarchy when they come to Northern Ireland.
The Gobbins Cliff Path
For those seeking breathtaking scenery, this dramatic cliff walk is just a short 30-minute journey away. Surprisingly, many people overlook this hidden gem while touring the Causeway Coastal Route.

However, if you're looking for an exhilarating experience, it's worth adding to your itinerary. The Gobbins Cliff Path offers a 2.5-hour guided walk along a narrow trail that winds its way around the stunning Antrim coast cliffs.

Along the way, you'll encounter remarkable bridges, staircases, passing by caves once frequented by smugglers. Be sure to book your adventure in advance and dress appropriately for the weather.
Newcastle County Down
Sea and mountains, what more could one ask for? If you're looking for an exciting day tour from Belfast, head over to Newcastle and embark on one of its many exhilarating hikes.

Located at the base of Slieve Donard, the highest peak in the Mourne Mountains, this charming seaside resort town allows you to escape the city of Belfast and surround yourself with breathtaking natural beauty.

With just a 45-minute drive from Belfast, you can easily explore Tollymore Forest Park, where more Game of Thrones was filmed or take a leisurely walk along Murlough Beach.
Mourne Mountains
If you're seeking a unique and awe-inspiring experience, the stunning Mourne Mountains are waiting to be discovered.

Northern Ireland's highest mountain is the majestic Slieve Donard standing at 850m, which can be found within the Mourne Mountains. These awe-inspiring landscapes have long served as a source of inspiration for poets, and writers, and even as a setting for Game of Thrones.

For those seeking adventure, the Mourne Mountains offer an array of incredible hiking opportunities. Take on the epic Six Peak Challenge, a three-day adventure that will test your endurance and reward you with stunning views.

Alternatively, explore the region through the Mourne Mountains Cycle Loop or embark on thrilling rock climbing and abseiling adventures.
Lough Neagh
Lough Neagh, the biggest freshwater lake in Ireland, provides nearly 50% of the region's water supply. Not far from Belfast, Lough Neagh offers an excellent opportunity for a fun day out away from the hustle and bustle of the city.

You can explore the small towns located along the lake's coast or even visit one of the many islands to learn some history and marvel at the wildlife. Two islands you can explore include Coney Island and Ram Island. Ram Island, you can marvel at the ancient round tower, while on Coney Island, you can discover the intriguing history of the Normans' westernmost outpost.
Castleward
Just a short 50-minute drive southeast of Belfast, near Strangford village, sits this remarkable 18th-century property.

What sets this mansion apart is its distinctive double-sided design, which is truly one-of-a-kind. Nestled within a meticulously maintained park, it offers breathtaking views of Strangford Lough.

Nature lovers will be delighted to explore the expansive grounds, which include gardens, woodland, and a picturesque shoreline along the lake.

With an extensive network of trails spanning over 32km, visitors can embark on leisurely walks or bike rides. Furthermore, fans of the popular TV series Game of Thrones will be thrilled to know that the farmyard and lake served as filming locations for the show in Ireland.

Whether you're captivated by history, seeking tranquillity in nature, or a devoted Game of Thrones fan, this enchanting property promises a memorable experience.
Glenariff
Glenariff, known as the Queen of the Glens, is one of the nine Antrim Glens located in Northern Ireland. Spanning over 1,000 hectares, Glenariff Forest Park offers a diverse landscape of planted woodland, lakes, outdoor recreation areas, and conservation zones.

To immerse yourself in the breathtaking beauty of Antrim, make sure to explore the vast expanse of Glenariff Forest Park. This woodland, situated in the Glens of Antrim, boasts tranquil lakes, picturesque picnic spots, and scenic walking trails adorned with lush ferns and mosses along the river's rocky gorges.

The park offers several walking options, including the 1km Viewpoint Trail and the 3km Waterfall Walk Trail. The latter leads you to a stunning tiered waterfall, particularly awe-inspiring after heavy rainfall.

Located just 50 minutes northwest of Belfast City along the coast, the park is easily accessible for nature enthusiasts seeking an escape.
Portrush
The resort town of Portrush is a popular spot for those looking to visit beautiful blue flag beaches making this coastal town a perfect summer destination.

Portrush sits on a mile-long peninsula with two beaches on either side. West Strand is great for those looking to enjoy a relaxing swim or to work on their suntan, while East Strand tends to be popular with thrill seekers who enjoy water sports such as surfing.
Portstewart
Portstewart is a charming coastal town located next to Portrush. It boasts a picturesque harbour and stunning coastal paths that make up the Atlantic promenade.

This promenade leads to the popular Portstewart Strand, a two-mile beach that attracts both holidaymakers in the summer and surfers all year round.

The sand dunes at this beach even served as a backdrop for a scene in Game of Thrones, where Jaime Lannister and Bronn fought Dornish guards. The town's seafront promenade, shaped like a crescent, is protected by rocky headlands, creating a peaceful and sheltered atmosphere.

In May, the town comes alive with the North West 200 motorcycle race, which passes through Portstewart. The starting grid and pit area are located on the coastal road between Portrush and Portstewart.
No matter what things to do or day trips you decide upon, be sure to fully discover the city on our daily Belfast hop on hop off bus tour.